Stay in the Know!
Come say hi to us and find your perfect piece today!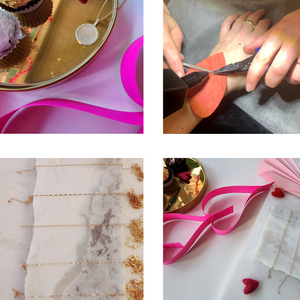 Palentine's Day Permanent Jewelry
Come get linked with love with us!
Bring your best pal, your mom, your love or just yourself to get a token of love welded onto your wrist!
WHAT: Custom Permanent Gold Bracelets, pricing starting at $95
WHEN: Saturday, February 11th from 11:00am - 4:00pm
WHERE: Leia Zumbro Jewelry - 3202 Morgan Ford Rd St. Louis, MO 63116
Book Now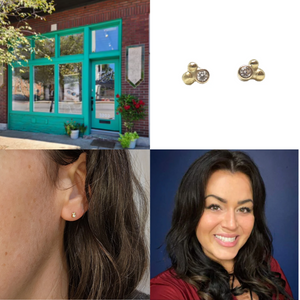 Piercing Pop Up
We have invited Nikole who owns and runs Arch Nemesis Tattoo & Piercing to come help you curate your next ear piercing!
EarPiercing included with price of ticket & purchase of piercing studs (singles available).
Studs are sold individually starting at $65. 
WHAT: Come get a piercing with a professional! They will provide advice on placement and curation.
WHO: You + A Friend! Book your appointment now!
WHEN: Friday, October 21st from 5-8pm
WHERE: 3202 Morgan Ford Rd St. Louis, MO 63116 
Book Now